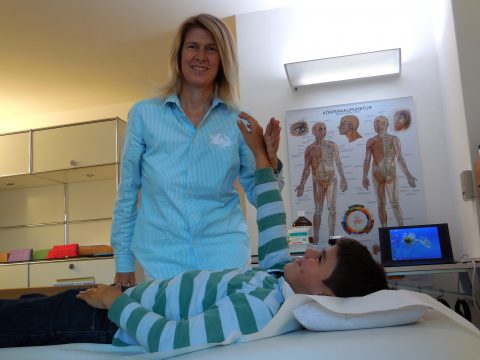 The origin of diseases
From a holistic point of view, symptoms and illnesses show us that there are imbalances on a physical and/or mental level.
Our being is more than just body (5%), a large part (95%) is unconscious to us. On these unconscious levels often lie the roots of our diseases diagnosed in the "outside".
These deeper causes can be tested with kinesiology and treated in the practice in cooperation with the patient.
Are you suffering from?
Hay fever
Back pain
Frequent colds
Intestinal disorders
Bladder infections
Depression, Burn-out

Naet=Nambudripad Allergy Elimination Technique, has been around for over 30 years. Tens of thousands of patients have been freed from their allergies treated with NAET.

Neural therapy is a side-effect-free injection method that very effectively removes regulation blockages, e.g. caused by scars or other fields' interference.

Especially in the case of disc hernias, physiotherapeutic measures can be supplemented very effectively by neural therapy.
Strong antiviral and antibacterial plant essences from organic cultivation, for example, completely eliminate colds and coughs in the early stages.